Pet loss & Bereavement Counseling
Am I crazy to hurt so much? What can I do about my feelings? Who can I talk to??
COMPREHENSIVE COUNSELING SERVICES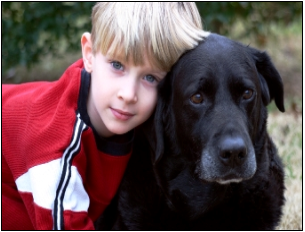 Most American pet owners consider their pets to be members of the family, and well over half spend more time taking their pets to the vet than going to the doctors for themselves. They are also more likely to know the names of their neighbors? pets than the names of their neighbors.
Given the rich and intense relationships most pet owners share with their animal companions, the loss of a pet can be very painful. The loss of a beloved pet can trigger overwhelming feelings of grief and sadness. Physically, you might have trouble sleeping, lose weight, feel tired all the time or have difficulty focusing. Your feelings might surprise you, but should not if you consider all of the things your animal companion brought to your life, chief among them love and affection.
Grieving might take you to your spiritual and emotional edges, so it is often tempting to try to avoid it. Yet the more you are willing to embrace your emotions, the better equipped you are to live and love fully.
Here at The Sunnyside Pet HealthCare Center we are very aware of how devastating the loss of a pet can be for an individual or a family. In recognition of this, our staff includes a professional bereavement counselor, Guglielma Gareri- Goldenberg, LMSW who offers services to anyone who has experienced the death or loss of their pet from any cause.
We also offer counseling services for those clients who may be having difficulty making decisions about ending or prolonging the life of their sick or elderly pet.
GUGLIELMA GARERI-GOLDENBERG, LMSW
A licensed psychotherapist. A graduate of Hunter College School of Social Work and a longtime resident of New York City, she has experience in helping people recover from grief and loss. In addition to her work for Sunnyside, Guglielma is in group practice, and shares her home with her veterinarian husband, son and beloved bulldog, Murphy and dachshund, Toby.
UNDERSTANDING YOUR SADNESS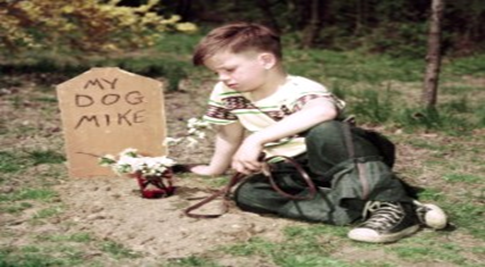 Pets are real friends. Their loss causes real grief. It may come as a surprise that you feel so deeply about your pet. You may have been aware, but not mindful, of the many wonderful gifts your pet brought to your life.
One important difference between pet loss and human loss is that pet loss is often not appreciated. Friends and family may ask ?What?s the big deal? It?s just a pet!? There is also the assumption by many that pet loss should not hurt as much as human loss, because humans are supposedly more important than pets.
THE LOSS OF A BELOVED ANIMAL COMPANION CAN BE A SIGNIFICANT EVENT IN OUR LIVES.
I offer individual grief counseling. In counseling, I will support you by:
Creating a non-judgmental place where you can express your deepest feelings.

Helping you cope with and work through the difficult and, at times, intense feelings of shock, anger, guilt, sadness, and depression that often come when beloved pets become ill and/or die.

Working with you around any issues of unresolved grief from your past that may surface when your pet dies.

Helping guide you through to the other side of your loss, where you will once again be able to think of your companion and the special relationship you shared with contentment and joy.
Counseling Options Include:
Phone Consultation:
At your request, Guglielma Gareri-Goldenberg can contact you for a brief phone consultation without charge. She is available to discuss any thoughts, feelings or questions you may have about your or a family member?s grief during this difficult time.
Private counseling:
This service is available at a cost to be determined individually by Ms. Gareri-Goldenberg. Meetings are available at her office, or at The Sunnyside Pet HealthCare Center or, in certain cases, at clients' homes. You may ask your veterinarian or the staff about this, or you can contact Guglielma Gareri-Goldenberg directly by phone
Phone: (917) 544-1131
47-04 Greenpoint Avenue
Sunnyside, New York 11104
guglielmag2@gmail.com